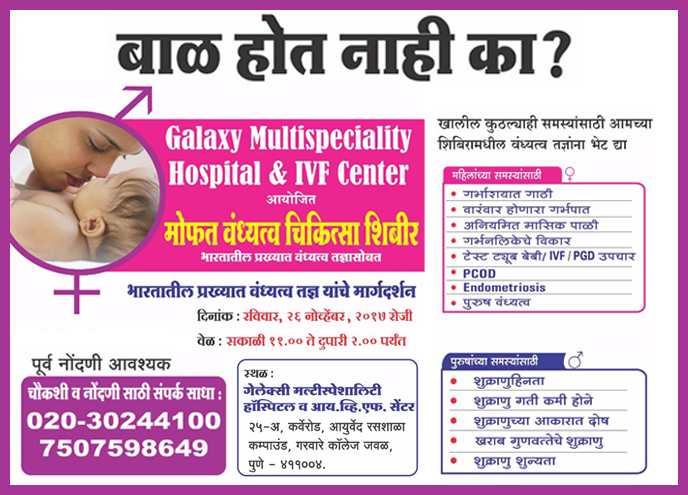 Radical Hysterectomy Hands on Training Workshop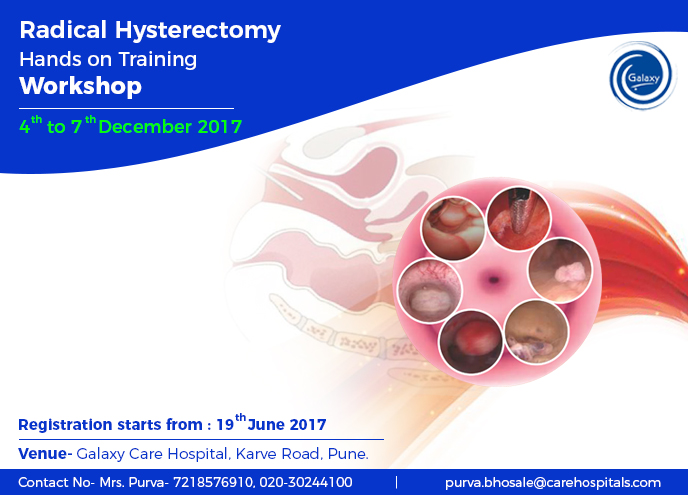 Radical Hysterectomy Hands On Training Workshop
Date : 4th to 7th December 2017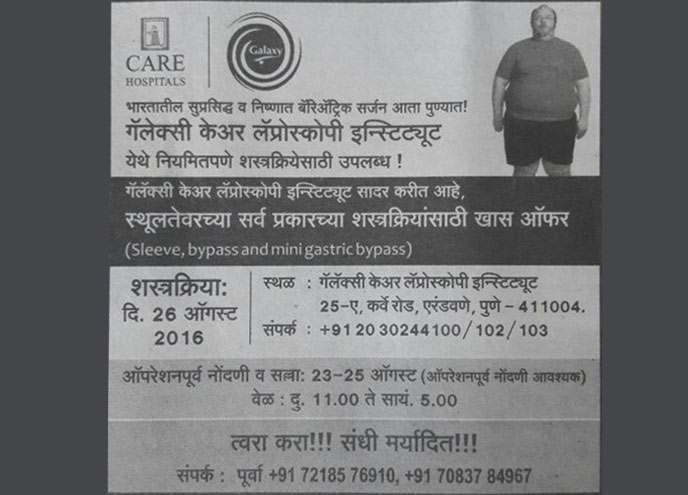 India's renowned and mastered Bariatric Surgeon now in Pune!
Galaxy Care Hospital Institute announcing special offer on all surgeries to get rid of obesity (Sleeve, bypass and mini gastric bypass)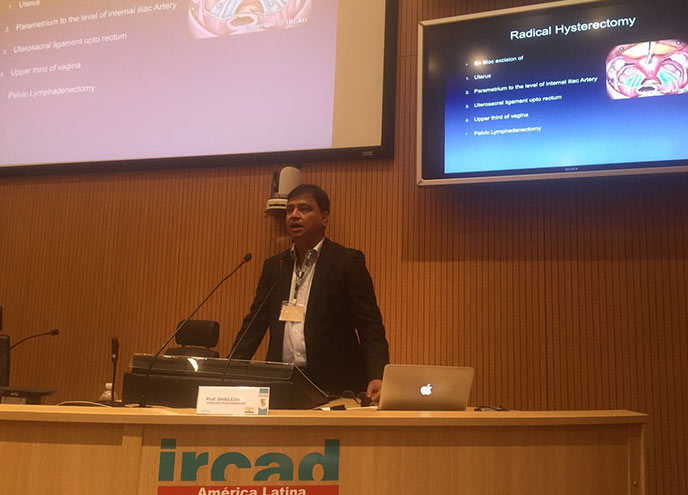 Dr. Shailesh Puntambekar was invited to train surgeons at the prestigious IRCAD at Brazil.
He is now a permanent faculty at IRCAD worldwide.
He has again been invited to Taiwan IRCAD from 7th to 9th November 2016.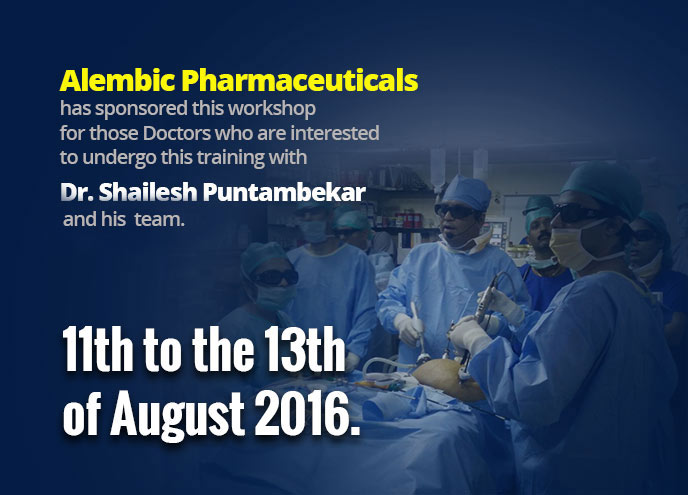 Radical Hysterectomy Hands on training workshop arranged specially for Alembic Pharmaceuticals
Alembic Pharmaceuticals has sponsored this workshop for those Doctors who are interested to undergo this training with Dr. Shailesh Puntambekar and his team.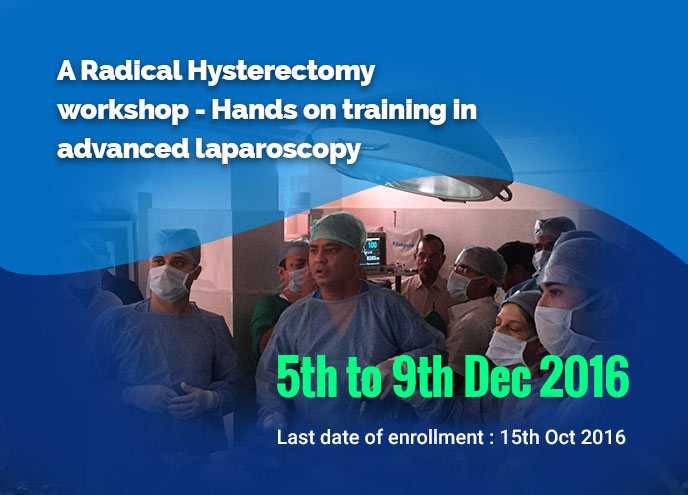 Radical Hysterectomy Hands on training workshop organized by Galaxy Care Hospital Pune from 5th to 9th December 2016
Participate to learn more.
For any further details feel free to contact Dr. Hrushikesh Phate on : 9975629322 and Mrs. Purva Bhosale on 7218576910...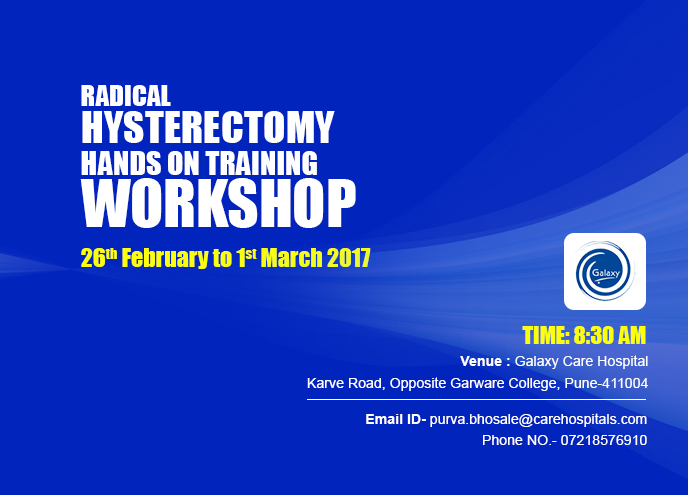 Radical Hysterectomy Hands on Training Workshop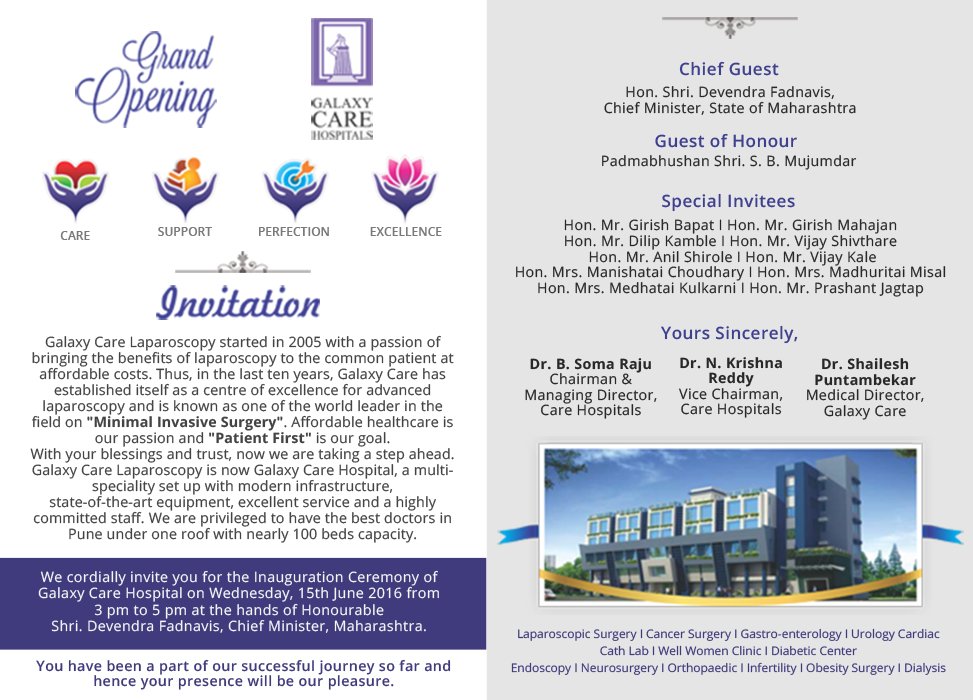 We cordially invite you for the Inauguration Ceremony of Galaxy Care Hospital
Galaxy Care Hospital has established itself as a leader in Advanced Laparoscopic surgery.With your blessings and trust we are taking a step forward to change to a multi speciality hospital.
We take this opportunity to invite you to attend the inaugural function of our hospital.
We are honored to have the Hon. Chief Minister of Maharashtra Shri. Devendra Fadnavis to inaugurate our hospital on the 15th June 2016.
Details of the event have been mentioned below:
Date of the event : Wednesday, 15th June 2016
Time : 3pm - 5pm
Venue : 25-A, Ayurvedic Rasashala Premises, Karve Road, Opposite Garware College, Pune.
| Doctor Name | Speciality |
| --- | --- |
| Cardiology | Dr. Suhas Hardas |
| CVTS surgery | Dr. Sanjeev Jadhav |
| Diabetics & Endocrine | Dr. Uday Phadke |
| Well women's clinic | Dr Milind Telang |
| Urology | Dr. Sanjay Kulkarni/Dr. Jaydeep Date |
| IVF | Dr Pankaj Kulkarni |
| Dialysis | Dr Abhay Sadre |
| Orthopedic | Dr. Rahul Nerlekar /Dr Rajan Kothari |
| Neurosurgery | Dr. PradipBafna / Dr. Sachin Gandhi |
| Obesity Surgery | Dr Mohit Bhandari |
| Plastic Surgery | Dr.C.Wahegaokar/Dr N Agarkhedkar/Dr Bhushan Patil |
| Vascular Surgery | Dr. Abhijit Patil |
| Neuro-Spine Surgery | Dr Deepak Ranade |
| Critical Care (ICU) | Dr. Bhushan Kinholkar/Dr. Vaishali Pathak |
For any further details feel free to contact the below:
Dr. Hrushikesh Phate : AGM-Hospital Administration : 9975629322
Mrs. Purva Bhosale : Clinical & Academic Secretary to Dr. Puntambekar : 7218576910.
OBESITY SURGERIES IN COLLABORATION WITH MOHAK GROUP ON MARCH 2016.
Galaxy hospital announces starting of Obesity Surgeries in collaboration with Mohak Group.
World's Best Laparoscopic Oncosurgeon joins hands with World's best Laparoscopic Obesity Surgeon.
Inaugural Offers at most affordable rates till June 2016.
Workshop dates - 20th to 21st March 2016 and 20th to 21st April 2016 at Rs.1,50,000.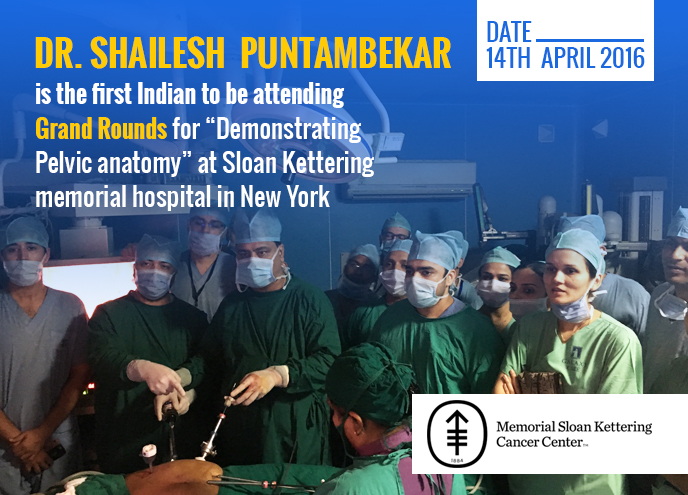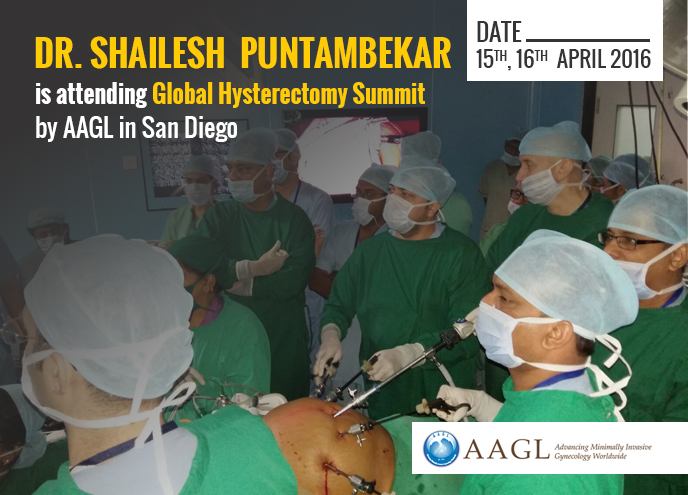 HANDS ON TRAINING PROGRAMME FOR LAPAROSCOPIC SURGERIES ON JUNE 2016.
We have organized a Hands on training course in June 2016.
This will be a 5 days workshop wherein you will get to learn more on  radical hysterectomy, live surgeries, lectures and many more.
The workshop will be conducted by Dr. Shailesh Puntambekar and his team along with other Doctors from all over the globe.
Details of the event have been mentioned below:
Date of the event - 6th to 10th June 2016
Course fees - 2500 euros (International Faculty) and Rs. 75,000 (National Faculty)
Extended stay charges - Rs. 4,500/- per day
Mumbai airport pick & drop  - Rs. 4,000/- (one side)
The accommodation will be made available in a 5 star hotel wherein breakfast will be complimentary.
Lunch will be provided by hospital during the course stay.
The Pune airport pick and drop facility shall be arranged by us.
You are requested to forward the soft copy of your CV along with your degree certificate.
For registration, you are requested to deposit the course fee amount of 2500 euros on or before the 10th of March 2016.
The MCI registration form along with the bank details have been attached for you to refer
Do let us know if you are comfortable with the above.
For any further details you may contact Dr. Hrushikesh Phate on 9975629322 , Purva Bhosale on 7218576910.
Participating Doctors
| Sr. No. | Name |
| --- | --- |
| 1. | Dr. Anjana  R. Nair |
| 2. | Dr. Leonard Rosen |
| 3. | Dr.Caetano Cardial |
| 4. | Dr.Earl Brathwaite |
| 5. | Dr. L.Fahmida Banu |
| 6. | Dr. Prabhavati |
| 7. | Dr Shafalika.S.B |
| 8. | Dr. Devang Kanuga |
| 9. | Dr.Leonardo Campbell |
| 10. | Dr. Amol Holkunde |
| 11. | Dr. Neethu P.K |
| 12. | Dr. Jigar Panchiwala |
| 13. | Dr Viswanathan |
| 14. | Dr. Mamta Vyas |
| 15. | Dr. Paul Blaauwhof |
| 16. | Dr. Sandesh Katiyar |
| 17. | Dr. Guy Shrem |
| 18. | Dr. Sanghamitra Satapathy |
| 19. | Dr. Guler Hamsioglu |
| 20. | Dr. Parveen Ahkter |
| 21. | Dr. Mariam |
| 22. | Dr.Shafalika boriah |
| 23. | Dr. Pragathi |
| 24. | Dr. Sibananda Nayak |
| 25. | Dr. Margaret Alexander |
| 26. | Dr. Pavan Gulhane |
| 27. | Dr. Papachand |