Nutritious Diet for Cancer Patients at Galaxy Care Hospital
Proper and adequate nourishment will help the body be strong so that it can cope with the side effects, which may occur as the treatment progresses.
Cancer weakens one's immune system. A healthy diet enables the cancer patient to strengthen the body's defenses and fight back infections. A healthy diet will also hasten healing of the body tissues that may be damaged during the course of the disease and its treatment
---
Cancer Diet - Pre-Treatment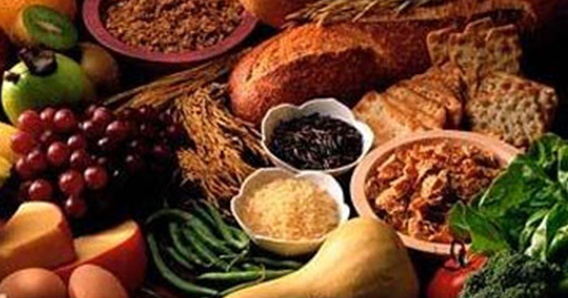 You may need to change your diet to help build up your strength and withstand the effects of your cancer and its treatment. All cancer treatments kill cancer cells. But in the process quite a few healthy cells also become damaged. The side effects are a result of the negative impact on healthy cells and tissue.
A pre treatment diet is critical to build up strength and immunity and will :
Improve current nutritional & health status.
Educate the patient on what side effects to expect and how to prepare for them.
Cancer Diet -During Treatment
Diet during cancer treatment is as important as before and after the cancer treatment. This must be individualized to address personal and cultural preferences and symptom-related needs of the individual patient.
Purpose of Nutritional Care During Cancer Treatment :
To ensure, conserve or restore nutritional status.
To minimize food related discomfort associated with cancer and/or its treatment.
To improve strength, well-being and quality of life.
---
Sometimes, depending on how your body reacts to the treatment, the Dietitian may ask you to eat a clear liquid, soft or a regular diet. The chart below gives examples of foods included in these diets.
Gelatin
Sports drinks
Juices/ coconut water
Clear citrus juices
Fruit ices
Popsicles
Strained lemonade
Clear, carbonated drinks
Weak tea
Clear, fat free broth
Bouillon
Water
Plain crackers
Instant hot cereal
Soft, angel food cake
All Juices
Canned, peeled fruits and vegetables
Fish, skinless chicken
Strained blenderized, creamy soups
Milk, all types
White bread rolls
White rice, noodles,
Custard pudding
Plain milkshakes
Smooth icecream
Frozen yogurt
All foods you eat regularly, except those that cause gas, constipation, diarrhea, etc.
Try to eat more frequent, but much smaller portions.
Eat when you are hungry, even if it is not your regular mealtime.
Cancer Diet - Post Treatment
Most side effects disappear shortly after cancer treatment. The patient should gradually be able to resume a normal diet.
If all side effects subside and a healthy body weight is maintained, you may start looking into adopting a healthy eating habit. Get on to foods that will ensure you are not only getting a balanced diet but a diet that is rich in nutrients, with adequate servings of fruits, vegetables, dairy and healthy fats to provide the necessary vitamins and minerals.
How do you achieve a balanced diet?
Choose a variety of foods from each food group. Try to eat at least five servings a day of fruits and vegetables, including citrus fruits and or juices and dark-green and yellow vegetables.
Eat plenty of high-fiber foods, such as whole grain breads and cereals.
Avoid salt-cured, smoked, and pickled foods.
Decrease the amount of fat in your meals by baking or broiling foods and not frying.
Choose low-fat milk and dairy products.
Avoid alcohol.
If you've lost weight during cancer treatments and need to gain weight, include calorie-dense foods or high-fiberh energy and high protein foods in the diet. Use the Nutritional Adequacy tool to monitor what you are eating, and how to improve your food intake for bettering your health.
Cancer Diet - Treatment interactions
Therapeutic diets :

For co-existing diseases such as diabetes or coronary artery disease often need to be liberalized during cancer treatment in order to achieve adequate energy and protein intakes. Talk to your oncologist and the dietitians, so that the side effects of the treatment do not jeopardize your pre-existing conditions.

Drug-nutrient interactions :

Cancer patients may be treated with multiple drugs during the course of their care. Some foods or nutrients or nutritional supplements do not mix safely with certain drugs. As a result, the combination of these foods and drugs may reduce or change the effectiveness of the therapy or even cause life-threatening side effects. Discuss any pre-existing conditions so your oncologist and dietitian can work with you to create the most appropriate plan to cover all health issues.
---
What kind of foods should I eat to maintain my health and build immunity -
There is no single super food that contains all nutrients. It is a good idea to eat a variety of foods to ensure you get adequate nutrition.
Every day include foods from all the food groups:
Grains :

Include whole grains every day in your diet. Grains provide you with carbohydrates, soluble fiber and B vitamins. Carbohydrates give you the energy to carry on the daily tasks of living.

Meats/pulses :

These foods will help you build and repair body tissue and also help you to fight infections. Lentils, legumes, eggs, poultry and fish give you protein. They also provide the body with energy and a variety of minerals and vitamins.

Fruits and Vegetables :

Raw, cooked or as juices fruits and vegetables provide your body with vitamins, minerals and photochemical that your body needs.

Dairy :

Milk, yogurt and cheese give your body proteins and carbohydrates. They are also the best sources of calcium in your diet.
---
Important :
You may be asked to eat high calorie and high protein foods like meats, puddings and milk shakes by your dietitian.
The single most important thing for you to do is to EAT. There may be days when your appetite is poor and many foods do not appeal to you.
Try experimenting - change the form of the food e.g. if fruits are difficult to eat, puree them and add to yogurt; if the taste of milk is unappetizing, try eating cheese or add milk to soups to disguise the taste. You may have to cut back on intake of raw vegetables and whole grains if you have diarrhea. Include cooked, bland and soft vegetables or even add simple carbohydrates like rice and white flour (maida) to the cooked food during this time. In case you are unable to tolerate many foods, ask your oncologist about food supplements (such as Ensure or Resource) to meet the need for vitamins and minerals.
What is Daily Food Diary Guide?
For most Cancer patients the toughest part during and after treatment is to eat enough food to regain strength. The side effects and treatment itself make this task painful and daunting.
The Daily Food Diary Guide teaches you to be aware of your nutrient needs as a cancer patient and then helps you keep track of these calories during the day.
As a cancer patient you may be put on a High Calorie and High Protein diet. Our day's meal plan provides :
Total Calories: 2200 cals
Total Fat: 68 - 73g
Total Protein: 75 - 80g
This distribution of nutrients helps the individual to meet the day's requirements of :
55 - 60% carbs
15 % protein
25 - 30% fats
Our aim is to provide extra calories through dense carbs & fats to prevent weight loss and the extra protein is to help your body tissue repair/heal and prevent infections.
This online tool will help you calculate your daily nutrient intake; especially the calories and proteins, sodium, potassium, vitamins that you consume each day. This tool also calculates how many servings from each food group you are consuming on a daily basis.
Thereafter, you can have your NutritionVista dietitian customize your diet to implement changes based on your personal likes and dislikes and side effects, to help you regain your strength.
Importance of keeping track of blood counts
Your doctor will regularly check your blood cell count by doing a test called a complete blood count or CBC. This helps him understand whether your treatment is working, and that your blood count levels are not dangerously low. After cancer treatment it may take a few weeks for your counts to get back to normal.
Blood counts measure three important components of blood :
Red blood cells, which carry oxygen to cells throughout the body.
White blood cells, which fight infection.
Platelets, which help blood to clot and stop bleeding.
In cancer treatment, surgery removes cancer cells and surrounding tissue, but chemotherapy affects the cells in the entire body. During chemotherapy cancerous cells as well as healthy bone marrow cells are destroyed so the body produces fewer blood cells. This is what leads to a drop in your blood counts which in turn affects your energy levels and ability to fight off infections, and causes debilitating side effects.
Monitoring a patient's diet can help prevent major dips in blood count levels; a carefully planned diet can help in improving levels of hemoglobin and other blood parameters.
Impact On Blood Counts
Hemoglobin Level
WBC count
Platelets Level
Sodium Levels
Potassium Level
Blood Sugar Level
Healthy Diet to Provide Nutritional Support for Cancer Treatment and Recovery
If you are a patient undergoing cancer treatment, it's more important than ever to eat a healthy and nutritious diet. Your body is working overtime to fight the cancer, plus it's doing extra duty to repair healthy cells that may have been damaged from chemotherapy and radiation.
Cancer treatments - especially chemotherapy - can take a toll on your body, draining your strength and appetite. To help build back your immune system incorporate delicious whole foods, which are easy to digest, with their rainbow of essential nutrients, vitamins, and minerals. Eat foods that are rich in their cancer-fighting antioxidant values. Start by eating lots of protein. You can get it in a variety of tasty foods. Also include foods rich in vitamin C, D, E, carotenoids, selenium, soy isoflavones, amino acids, folic acid, l-glutamine, flavanoids, calcium, and other nutrients. It's also important to make sure you drink lots of water and get enough calories in your diet. Your nutritional needs may change during treatment. After surgery, or radiation to the abdomen, head or neck, you may need to adapt to a liquid diet and work your way towards a soft food diet before getting back to your regular foods diet. You may also need to adapt to a lactose-free diet, and/or high protein diet during chemotherapy and radiation treatments.
Foods Especially Included in the Healthy Diet for Chemotherapy
Fruit
Moderate whole grains
Moderate animal protein
Dairy
Foods Especially Excluded or Limited in the Healthy Diet for Chemotherapy
Delicious Foods to Eat Support Pre and Post Chemotherapy & Radiation Patients
While your meal planner will exclude the ingredients listed above, below are some additional notes about what to consider when eating and trying to control chemo & radiation treatment symptoms. Since cancer treatment may dampen your desire for food, you will want to eat tantalizing and nutritious, whole foods that will spark your appetite. They'll boost your energy and sense of well being while giving you the important nutrients you need to help in your fight against cancer. These are important to note when you are snacking or making your own recipes.
Healthy Diet for Pre and Post Chemotherapy & Radiation Stresses the Following Ingredients :
Herbs and Spices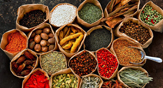 Vitamin C (Protects cells, prevents certain cancers)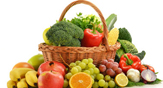 Cabbage, red
Kiwi fruit
Oranges
Peppers, bell, red
Potatoes
Strawberries
Tangerines & other mandarins
Vitamin E (Neutralizes cell damage)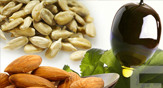 Almonds
Avocados
Brazil nuts
Vitamin D (Preventative)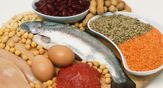 Carotenoids (May inhibit the growth of cancer cells, research shows that cancer patients respond very well with vitamin A)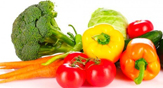 Acorn squash
Apricots
Carrots
Collard greens
Corn, fresh
Peppers, sweet
Selenium (Is a powerful antioxidant)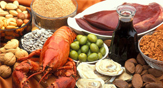 Rice, brown
Shrimp
Sunflower seeds
Soy Isoflavones (May protect against hormone related cancers)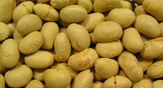 Soy products
Soybeans
Tofu
Folic Acid (Is essential for proper synthesis and repair of DNA)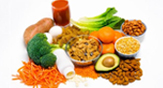 Asparagus
Avocados
Beans, dried
Brussels sprouts
Cabbage, savoy
Chickpeas
Lentils
Oranges
Peas, fresh
Lycopene (Inhibits prostate cancer)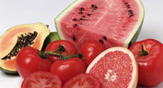 Grapefruit, pink
Guava
Tomatoes
Fish Oils (Reduces inflammation)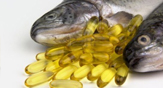 Ginger (Promotes circulation and energy. Aids in digestion and absorption. Is an anti-inflammatory and helps greatly with nausea.)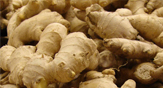 Flaxseed Oil (Reduces inflammation)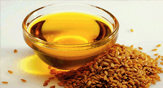 Flavanoids (Helps stimulate enzymes in the body that combat cancer cell growth)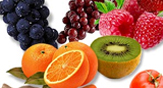 Apples
Blueberries
Broccoli
Carrots
Grapefruit, white
Lemons
Pomegranates
Soybeans
Tomatoes
Catechins (Neutralizes free radicals)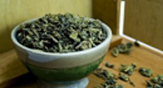 Calcium (Reduces the irritant effects of bile acids and fatty acids in the colon)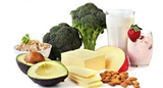 Amaranth
Beans, dried
Bok Choy
Soybeans
Beans, dried
Tofu
---
Gauri Kukade
Nutritionist & Certified Diabetes Educator