Shaikh Haseeb Ahmed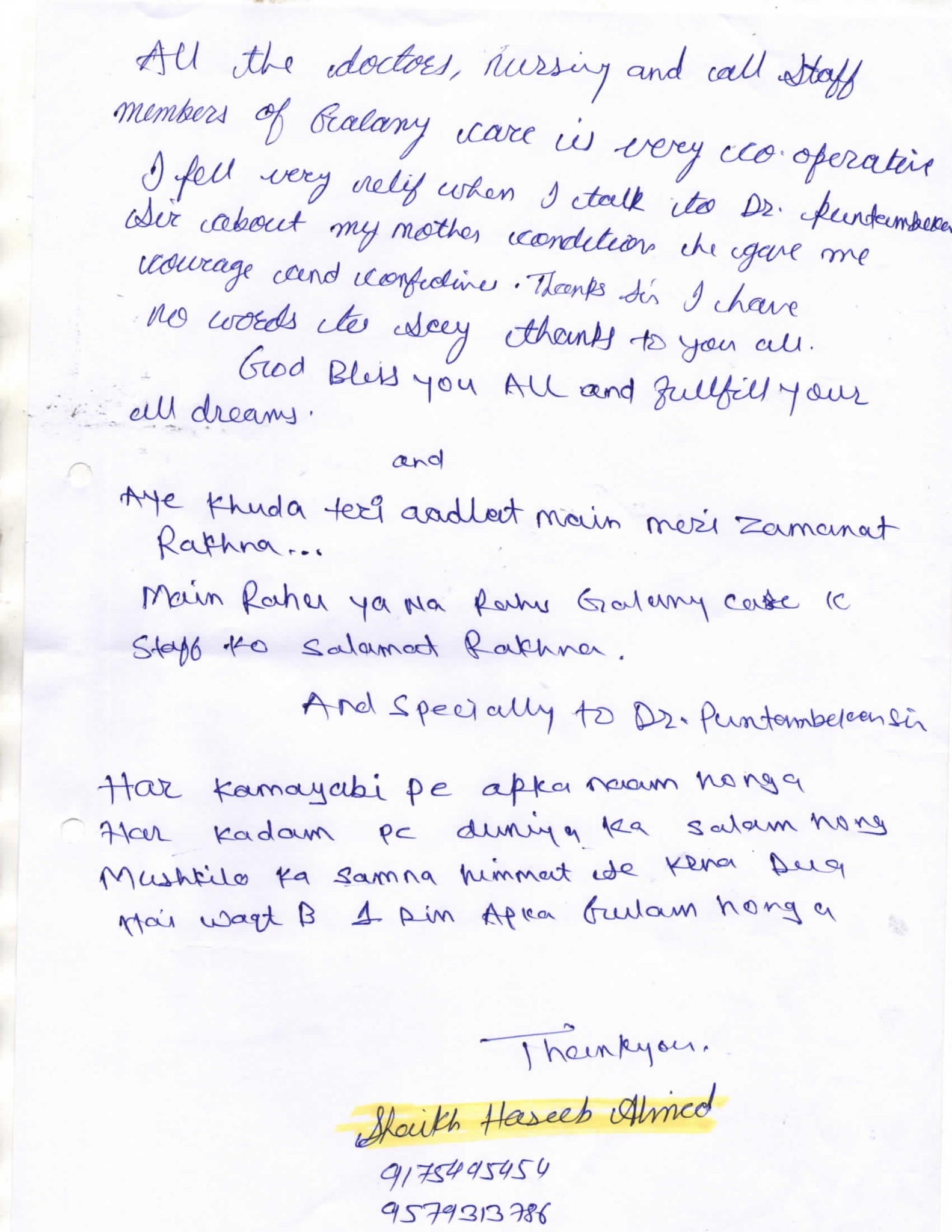 To,
Respected Dr. Shailesh Puntambekar,
All the doctors, nursing and all staff members of Galaxy Care hospital are very co-operative. I felt relief when I spoke to Dr. Shailesh Puntambekar Sir about my mother's condition. He gave me courage and confidence. Thanks to you all.
God bless you all and fulfill your dreams!
Few lines especially to Dr. Shailesh Puntambekar - Har Kamayabi Pe Apka Naam Hoga, (You will be successful in every work you do) Har Kadam Pe Duniya Ka Salam Hoga, (People will respect you wherever you go) Mushkilo Ka Samna Himmat Se Karna, (Face every obstacle with courage) Waqt Bhi Ek Din Apka Gulam Hoga. (One day, you will have a control over the time)
Thank You.