Media Coverage of Dr. Shailesh Puntambekar and Galaxy Care Hospital
India To Witness First Womb Transplants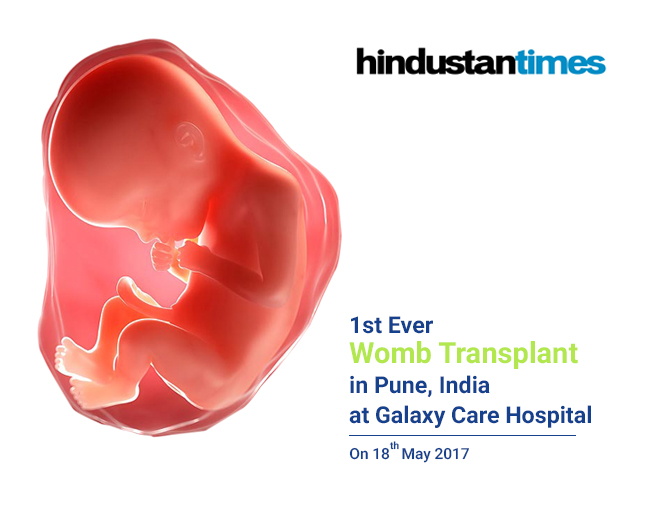 A mother is always known to do anything for her children. Another valuable contribution by two mothers as they have decided to donate uteri and help their daughters to conceive a baby. This will be India's first womb transplants. If the transplants are successful, both the daughters will be able to conceive using in-vitro fertilization (IVF) and have children.
A team of surgeons at a Pune hospital will conduct India's first womb transplant on 18th and 19th May. Womb transplant is an extremely rare and challenging surgery as it includes transferring uteri from healthy donors to two recipients who are unable to bear child.
In this case, the donors are the mothers of the recipients. This rare surgery will be performed at Pune's Galaxy Care Hospital.
Dr. Shailesh Puntambekar, medical director at Galaxy Care Hospital, who is heading the team of 13 surgeons for this surgery, said, "Two women are getting uterus transplants—one because she could not conceive as she did not have a uterus, and the other because she suffers from Asherman's Syndrome (scar tissue in the uterus)."
About Dr. Shailesh Puntambekar