Media Coverage of Dr. Shailesh Puntambekar and Galaxy Care Hospital
A Hospital From Pune Is All Set For Procedure India's First Womb Transplant on May 18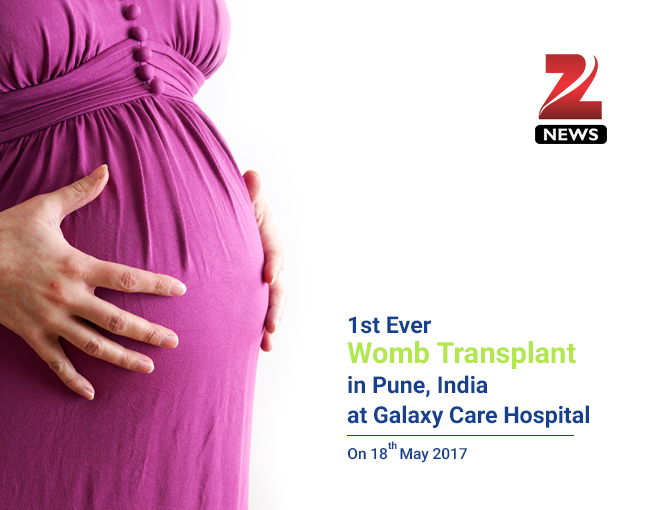 The first ever uterine transplant in India is all set to take place at a hospital in Pune next week. As per reports, Galaxy Care Hospital from Pune will perform country's first uterine transplant on May 18.
What is a uterine transplant?
It is the surgical procedure whereby a healthy uterus is transplanted into an organism of which the uterus is absent or diseased.
The hospital will carry out the procedures on three women to help them try for successful pregnancies. These women are suffering from different uterine or womb complications. While the first transplant is set for May 18, the second will take place on May 19, and the third will be conducted in June at Galaxy Care Hospital.
According to the reports, Galaxy Care Hospital was given a go ahead for the procedures by the Directorate of Health Services, Maharashtra. The hospital has the license to conduct womb transplants for a period of five years.
The transplants will be assisted by a 12-member team of gynaecologists, endocrinologists and IVF specialists. The hospital will conduct these three transplants 'free of cost'.
Apart from Pune's Galaxy Care Hospital, Bengaluru's Milann Fertility Centre, which received an approval for the procedures from the Indian Council of Medical Research (ICMR), will also perform womb transplants in June on two women born without a uterus.
On being asked if there has been lapse in protocol, Dr. Shailesh Puntambekar who is medical director of Galaxy Care Hospital answered, "While the Milann hospital is getting a team from Sweden, we are doing it on own since we are competent".
So far, a total of 25 uterine transplants have been conducted worldwide. The first successful uterine transplant was performed in Sweden in 2013. Out of 11 transplants in the Swedish trial, seven ended in successful pregnancies.
About Dr. Shailesh Puntambekar