Media Coverage of Dr. Shailesh Puntambekar and Galaxy Care Hospital
Transplanted Wombs Show Normal Blood Flow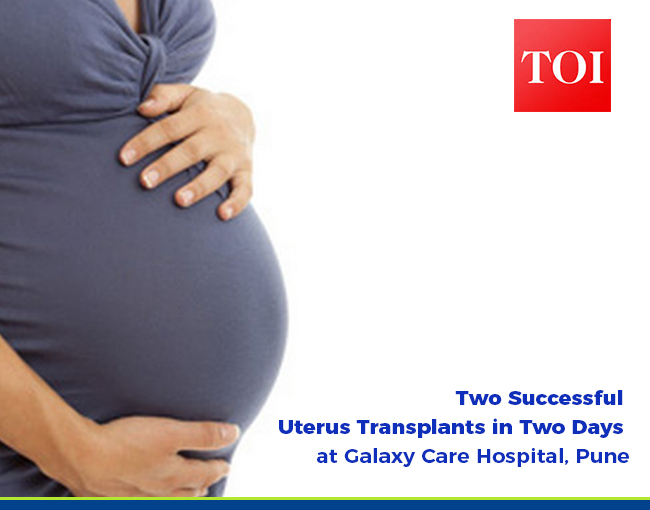 PUNE: The condition of the two women, who underwent womb transplant surgeries at a hospital here last week, is stable, doctors said on Sunday.
Seventy-two hours after undergoing the country's first womb transplant on May 18, the 21-year-old Solapur woman's graft (transplanted uterus) has normal blood flow. "She has started eating on her own. The Doppler study revealed normal blood flow in the entire uterus," said oncosurgeon Shailesh Puntambekar, who carried out the transplant surgery on her along with 11 surgeons.
"The internal inspection done with the help of colposcopy also shows a normal uterus. All her blood parameters are within the normal range," he added.
Doctors at the Galaxy Care Hospital carry out Doppler study, blood investigations and vaginal culture (to rule out infection) every day to monitor the patients' health. "All her parameters are normal. She will remain in the intensive care unit (ICU) for another four days before being shifted out for specialised care for two weeks," Puntambekar said.
About Dr. Shailesh Puntambekar