Media Coverage of Dr. Shailesh Puntambekar and Galaxy Care Hospital
Woman Donates Womb to Daughter in India's 1st Uterus Transplant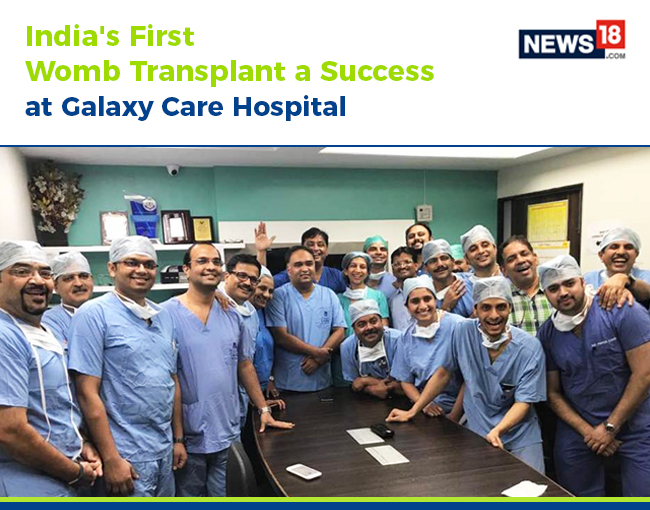 Pune: A team of doctors in the city on Thursday successfully performed India's first womb (uterus) transplant on a 21-year-old woman. The woman, who was born without a uterus was fitted her mother's uterus so that she can conceive normally, reported PTI.
A team of 12 doctors, headed by Dr Shailesh Puntambekar, performed the surgery which started at 12 noon on Thursday and ended at 9.15 pm at Galaxy Care Laparoscopy Institute in the city.
"The patient was born without a uterus and she wanted to have her own baby and was not ready for adoption or surrogacy. Since they knew about the uterus transplant, they approached us and accepted the surgery option," Dr Shailesh Puntambekar said.
"Fortunately, her mother was found to be a medically suitable uterus donor for her," he added.
About Dr. Shailesh Puntambekar