Media Coverage of Dr. Shailesh Puntambekar and Galaxy Care Hospital
21-Year-Old Pune Woman Gets Mother's Womb in India's First Uterus Transplant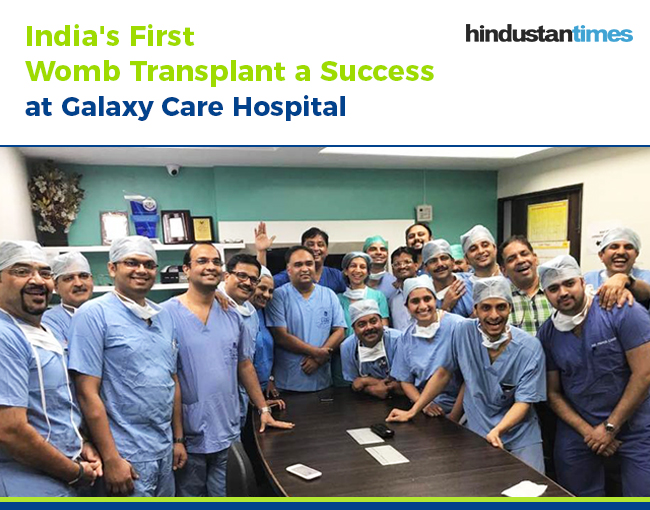 Doctors at a Pune hospital conducted India's first uterus transplant on Thursday, transplanting the uterus of a 44-year-old woman from Solapur into her 21-year-old daughter, who was unable to conceive. While both donor and recipient were in good health after the surgery, doctors said it would take a month to determine if the surgery was complete success – that is, if the transplanted organ functioned normally and the woman was able to conceive.
Twelve doctors at Pune's Galaxy Care Laparoscopy Institute (GCLI) conducted the surgery, which began at 12.30pm and ended at 9.30pm. "We retrieved the uterus from mother and successfully transplanted it into the daughter. Both donor and recipient are doing fine and are under observation," Dr Shailesh Puntambekar, medical director, GCLI, told Hindustan Times.
The surgeons retrieved the donor's uterus using minimally invasive (laparoscopic) surgery, which shortened the duration of the procedure from the normal 12 hours to nine hours.
About Dr. Shailesh Puntambekar