News about Dr. Shailesh Puntambekar & Galaxy Care Hospital
A Step Towards Making the Womb Transplant Affordable
Dr. Shailesh Puntambekar: Will approach the administration as well as trustees for help.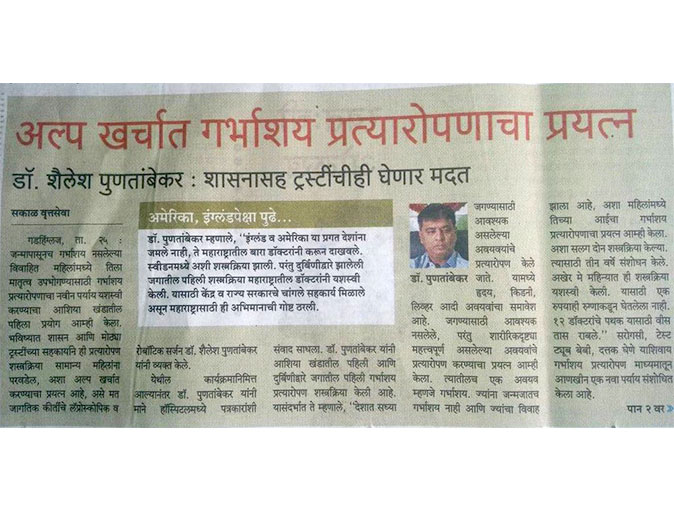 "We did the first womb transplant in Asia that helped two women, who were not having the womb since birth, to experience the motherhood. In future, we are trying to make the womb transplant affordable for all the women with the help of administration and well-known trustees", said the laparoscopic and robotics surgeon Dr. Shailesh Puntambekar.
While speaking with the media at Mane hospital he said, "In India, we have seen transplants for necessary organs to live like heart, kidney, liver, etc. However, we have performed the transplant for the organs that is not necessary to live but is important for every women i.e. womb. It performed two successful womb transplants for free after a research of 3 years. Now we are trying to make it affordable for all the women."