News about Dr. Shailesh Puntambekar & Galaxy Care Hospital
Dr. Shailesh Puntambekar Is All Set To Perform India's First Womb Transplants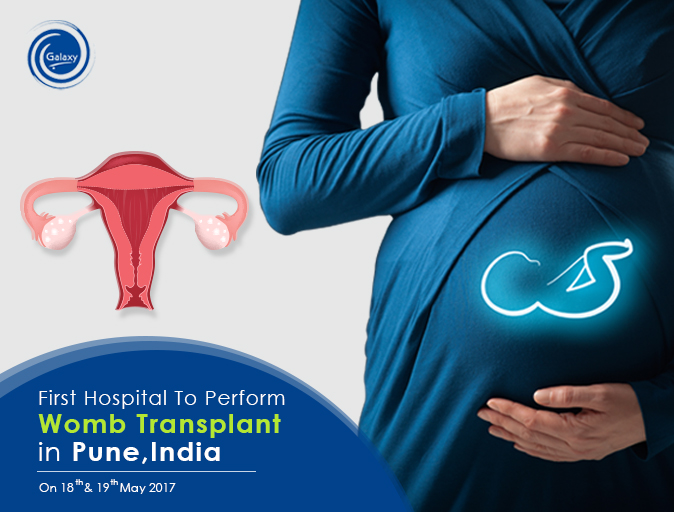 After 1 week, womb transplant will be a reality in India. Dr. Shailesh Puntambekar, medical director at Galaxy Care Hospital, is all set to perform the first womb transplant in India.
Womb transplant surgery, also known as Uterus transplant surgery, is performed on women who are born without a uterus, or on those who have lost their uterus to a disease. This surgery enables the women to get pregnant and bear children.
Womb transplants are extremely rare and only 25 of them have been conducted across the world so far. Out of these 25, only 10 transplants were successful post-surgery pregnancies.
The attempts were made but the success rate didn't turn out as expected. However, Galaxy Care Laparoscopy Institute (GCLI) took this challenge and has been granted a license by the state's health directorate for carrying out the procedure. Dr. Shailesh Puntambekar, an internationally acclaimed Onco surgeon who developed a laparoscopic radical hysterectomy for cancer of the cervix known world over as the "Pune Technique", received permission from the state government a few weeks ago for the procedures.
Dr. Shailesh Puntambekar has a very experienced expert surgeon. He has performed surgeries in live surgical workshops across India as well as in Germany, England and France, says that he and his team of surgical doctors have been to Tubingen University in Germany where they performed surgeries on cadavers, an option not available to them in India.
Dr. Shailesh Puntambekar also spoke about the patients saying that one of the women who will be getting a womb has a congenital absence of the uterus. He added, "Another one suffers from scarring (adhesions) of the uterus (Asherman's syndrome) and the other woman's uterus was removed due to cancer three years ago. The donors are their own mothers and the first transplants are going to be conducted for free."
In order to prepare and make these surgeries roll out smoothly, the team trained in Germany and in the United States. They also learned the protocol from the Swedish team that first conducted this transplant successfully. Galaxy Care Hospital is also working closely with the Dr. Mats Bronnstrom of the University of Gothenburg in Sweden. Dr. Mats Bronnstrom has been credited with conducting the first successful uterine transplant in 2012.
With this, India is all set to witness the 1st womb transplant under the supervision of Dr. Shailesh Puntambekar. These transplants are scheduled for May 18 and 19.