News about Dr. Shailesh Puntambekar & Galaxy Care Hospital
India's First Womb Transplant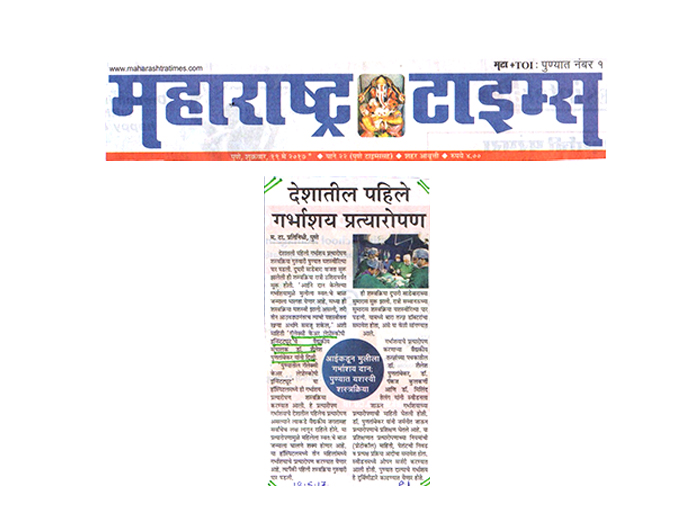 India's 1st womb transplant successfully performed at
Galaxy Care Hospital
. "A mother donates her womb to her daughter so that she can bear her own baby. Though the surgery has been successfully performed, we will have to wait another 3 weeks to ensure all things are going well", said Dr. Shailesh Puntambekar, medical director Galaxy Care Hospital.
As this was India's first womb transplant, all eyes were on the completion of this surgery. This surgery will allow the recipient to bear her own child. Another two women will be given the uterus of their mothers at Galaxy Care Hospital.
A team of 12 surgeons led by Dr. Shailesh Puntambekar successfully performed this surgery. Dr. Pankaj Kulkarni and Dr. Milind Telang along with Dr. Shailesh Puntambekar had gone to Sweden to learn the protocols for the surgery.