News about Dr. Shailesh Puntambekar & Galaxy Care Hospital
India's first Uterus Transplant Successful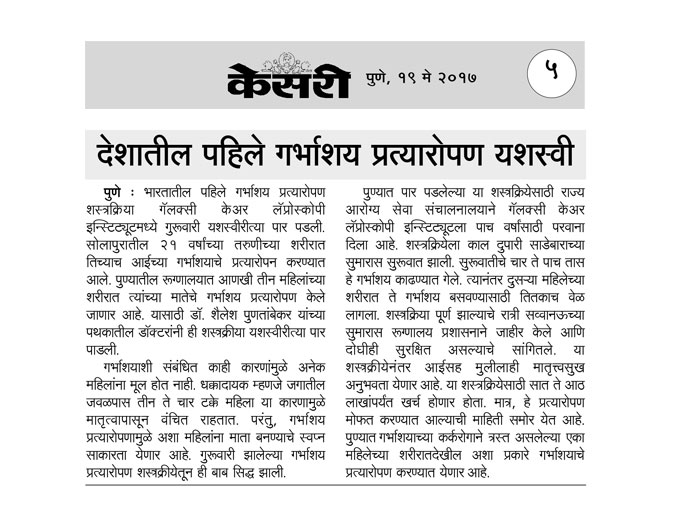 India's first uterus transplant successfully performed at Pune's Galaxy Care Hospital.
Dr. Shailesh Puntambekar
, who is the medical director at Galaxy Care Hospital, successfully performed this rare surgery along with his team of 12 surgeons. The surgery continued for 9 hours. The condition of the mother (donor) and her 21-year-old daughter (recipient) is normal. Both of them will be kept under observation for next 48 hours. The hospital is given the license for 5 years.