News about Dr. Shailesh Puntambekar & Galaxy Care Hospital
Mother Donates Womb to Her Daughter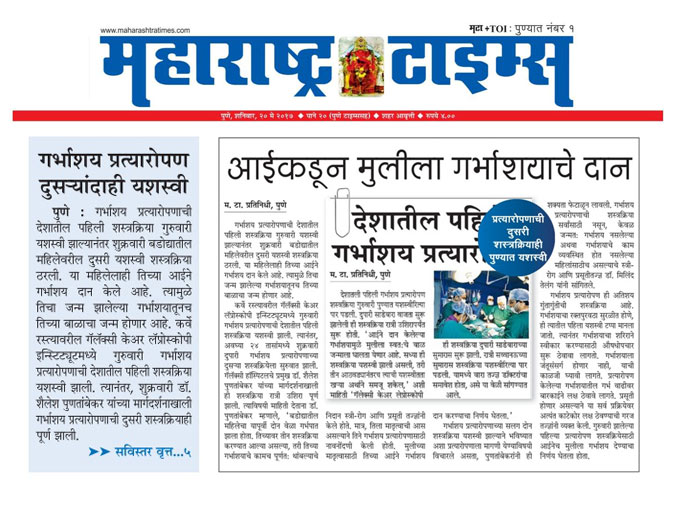 After the carrying out the 1st successful womb transplant at Galaxy Care Hospital,
Dr. Shailesh Puntambekar
and his team successfully performed the 2nd womb transplant on 19th May. 1st womb transplant was performed on 18th May and within 24 hours, the team performed another womb transplant
In both the cases, the donor were the mothers. This surgery will help the recipients to bear their own baby. The first woman was born without a womb whereas the second woman was suffering from Asherman's Syndrome.
Galaxy Care Hospital will perform the third womb transplant in June.