News about Dr. Shailesh Puntambekar & Galaxy Care Hospital
Need to Protect Pregnancy from Cancer – Dr. Shailesh Puntambekar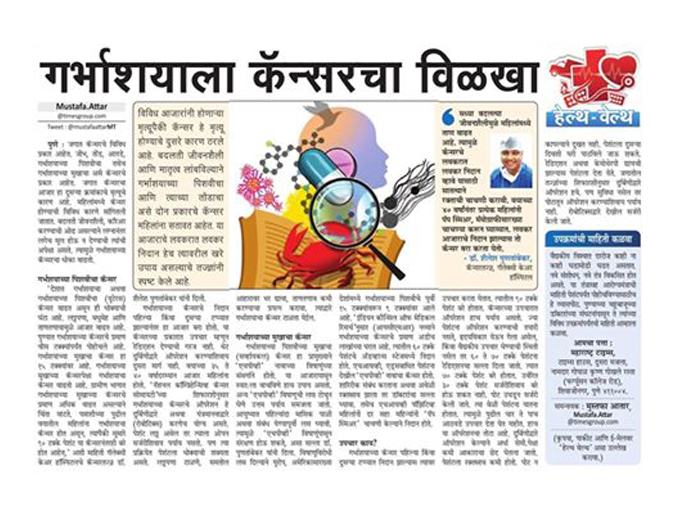 There are many types of cancer – tongue cancer, oral cancer, colon cancer, uterine cancer, etc. Cancer holds the 2nd spot for the deaths. For various reasons, cancer is diagnosed in women. Things like changing lifestyle, delaying pregnancy due to work priority increases the chances of womb cancer.
Womb Cancer or Uterine Cancer
According to cancer specialist Dr. Shailesh Puntambekar, "Increasing the number of Uterine and Uterus cancer patients is a sign of warning. Diseases due to obesity, diabetes, and stress are increasing day-by-day. In Pune, 20% women are fighting with uterine cancer whereas cervical cancer patients are 15%. This concludes that uterine cancer is growing at a faster rate than cervical cancer. Cervical cancer is found more in rural areas. Mostly cancer is diagnosed in women above 50 years of age amongst which 90% women are recovered from cancer".
He further added, "Uterine cancer at 1st or 2nd stage can be cured. There is no need to pass the radiations for this cancer type. The only way is using laparoscopy. This cancer type occurs in the women between 35-40 years of age. As per National Comprehensive Cancer Society, the ideal practice to operate this cancer is either through laparoscopy or robotics. If the patient is obese then there no other option than performing an open surgery. But, there is a risk involved in the open surgery. One should avoid obesity, stress and should focus on balance diet. This way you can avoid uterine cancer."
Cervical Cancer
"Cervical cancer cause mainly due to HPV virus. The best way is to take the HPV vaccines. One should take these vaccines before the menstrual cycle or before they get into a physical relationship. This can save you from HPV virus. Due to these vaccines, the percentage of cervical cancer in Europe and USA has decreased to 9% from 15%. According to Indian Council of Medical Research (ICMR), the number of cervical cancer patients has exceeded 2.5 Lakhs amongst which 60% patients are diagnosed in the advanced stage. HIV, AIDS patients also get infected with HPV cancer. Consult a doctor before getting into a physical relationship or irregular bleeding. HPV can be diagnosed in women who are HIV positive should go through 'Pap Smear' test", said Dr. Shailesh Puntambekar.
How Can It Be Treated?
If uterine cancer is diagnosed at 1st or 2nd stage, it can be treated. 90% of the patients get recovered completely. The operation is the only way for cancer treatment. If patients are not ready for the operation, had a heart attack earlier or unable to get operated due to financial problems then 60-70% of them are advised to undergo radiation therapy. Of those, 70% patents get recovered but 30% cannot be recovered without the surgery. The surgery is performed on the abdomen and hence they have to wait for 4-5 weeks for the next treatment. This is the only problem with operation. Whereas, in the Laparoscopic method, whole surgery is performed by making less than a half centimeter hole in the abdomen. This ensures less injury, less blood, and quick recovery. Laparoscopy is recommended by the experts. However, if this facility is not available then there is no other option than operation. Surgery can be performed by robotics technique.