News about Dr. Shailesh Puntambekar & Galaxy Care Hospital
Pune's Galaxy Care Hospital Succeeded in India's First Womb Transplant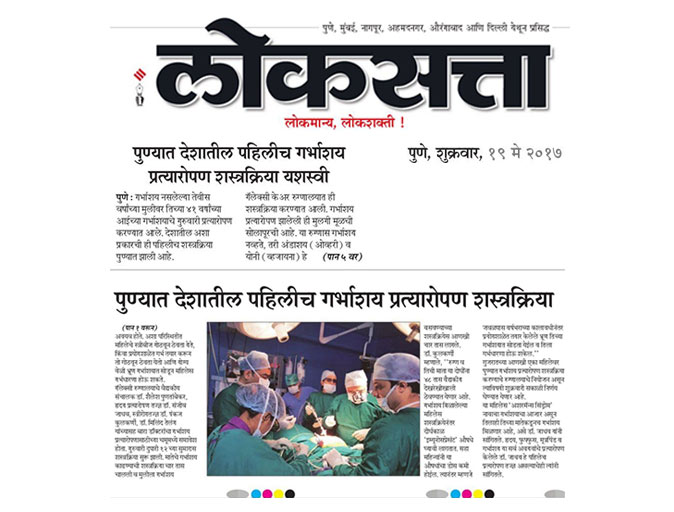 Pune's Galaxy Care Hospital made India's 1st womb transplant a success. The surgery was performed on 18th May at the hospital.
Dr. Shailesh Puntambekar
and his team of 12 surgeons performed the surgery in 9 hours. Mother gave her womb to her 21-year-old daughter who was born without a womb.
After the surgery, Dr. Shailesh Putambekar said, "Daughter and mother will be kept under observation for nest 48 hours. The recipient (daughter) will be given 'Immunosuppressant' for a long period of time."
The next womb transplant will be performed on 19th May.