News about Dr. Shailesh Puntambekar & Galaxy Care Hospital
2nd Womb Transplant Successful at Galaxy Care Hospital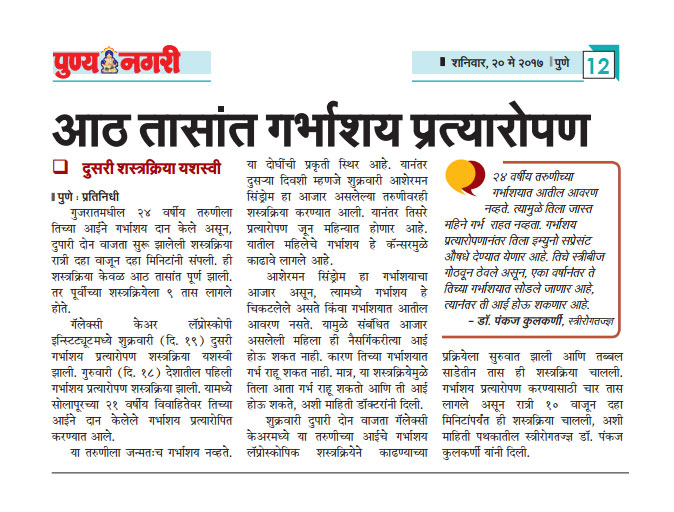 24-year-old woman from Gujrat his given her mother's womb. This surgery completed in 8 hours whereas the earlier womb transplant was completed in 9 hours.
The 2nd womb transplant was performed at Pune's Galaxy Care Hospital on 19th May. India's first womb transplant surgery was performed on 18th May at the same hospital. Both the surgeries were performed by
Dr. Shailesh Puntambekar
, medical director at Galaxy Care Hospital, and his team of 12 surgeons.